Today, I've decided to write an article to help those who are "Stay at home" parents and are looking for a way to make a little extra income from their own home. I know how difficult it can be, and I understand 100% how it feels. So, if this helps at least just ONE person today, I'm happy!
Methods To Earn Money At Home
We all know that being a stay at home mama/papa bear can be a challenge. It's not all just cleaning, cooking, preparing, recitals, conferences, and pulling your fighting children apart by their clothes while they swing at each other and accidentally hit you in the face! We need to somehow bring in an income as well if we can help it at all! There are quite a few options out there, but don't be fooled by the scams and get rich quick schemes! They don't work, nor have they ever! I'm always saying to myself "Don't get scammed Rayne, learn from your mistakes", and believe me, I've made my share of them! In my experience, I've found a few honest and productive online ways to bring in a bit of income for my family! There are multiple methods of earning an income at home, but here are the few that I use, and it works for me. It could work for you too!
The first and foremost way that I make money is through eBay! As a hoarder/collector/bargain hunter, I've found it easy to accumulate items that I could sell! I've been selling on eBay for many many years, and accumulated rooms full of items to sell! Every time that I find a deal I snatch it up! I personally LOVE yard sales and flea markets! You never know what you are going to find! Just make sure that you are up to date on what items are valuable and what items are just going to just sit there unsold! And every once in a while I'll find a CRAZY good deal at Walmart that I can't pass up! I always have my phone out to quickly hop on eBay and check out the competitive prices on items! I've learned throughout the years that some things just aren't worth it, and some are! For example, I found a hard to find Despicable Me large poseable action figure of Gru at Walmart for $3! That's an insanely good deal considering that they are selling on eBay for over $40! I had to grab quite a few! Now, I've noticed that the items that sell best (for me, anyway) on eBay are toys and vintage jewelry! Also, vintage marbles are a hot sell too, you just have to know what you are looking for! From what I've noticed, the big bucks seem to be from selling RARE and hard to find items such as vintage beanie babies, carnival glass, coins, novels, memorabilia, etc! If you are unsure as to what is sought after, you can pick up a copy of Warman's Antiques & Collectibles 2017 (Fiftieth Edition) by Noah Fleisher! These books have really helped educate me through the years! Remember, knowledge is the key! People don't want to purchase junk! One of the best things about eBay is that it has a wide range of categories to sell, as opposed to other sites, such as Etsy. Which brings me to my next way of earning money!
Etsy has a smaller range of categories for you to sell, but the positive thing about Etsy (and one of my favorite reasons) is that sellers take pride in their items as most of them are handmade and created by YOU, the artist! It is an amazing way to get your artwork/creations out there into the world! Etsy is a close-knit community that supports one another as opposed to the competitive drive that eBay has! I have had an Etsy site for a few years, and even though I don't have even a quarter of the number of items for sale on there as I do eBay, I take pride in the fact that I created those items! You can find sellers on Etsy selling only handmade jewelry, knitted items, handmade greeting cards, scrapbooking material, unique paintings, etc! Etsy also prides itself in selling antique/vintage items as well. You can also expect to make more money on an item because it is a one of a kind, and there are ALWAYS collectors out there looking! It just may take some time for them to find it!
Another way of making some money online is through survey websites! Now, you won't make a lot of money at a time as each survey can bring in anywhere from $1.00 to $5.00, but with time to fill them out and perseverance, it can bring in a few extra bucks while you are waiting for your other items to sell (and believe me, they will!).
My point is that there is always a way to bring in a little (or a lot) of extra income from the luxury of your own home, with just a phone or laptop in front of you! You'd be surprised at how easy it really is! But, don't forget, even the stay at home parent needs a day or two off from the business aspect of your life! My fiance just told me last night, "You need to take a vacation, just because you don't travel to a 9-5 job, that doesn't mean that you don't need a few days off to clear your mind and come back with a fresh outlook on things." Usually, I would come back at him with "But I won't feel productive if I take a day off", but I put thought into it, and I realized, he is right (I won't ever let him know that though, LOL). I don't realize that I tend to get overwhelmed, and a bit short tempered with the family in the evenings. And everybody knows, a happy parent equals a happy family!
An Important Fact to Remember!
A happy PARENT equals a happy FAMILY!
The positives of each source to make an income!
| eBay | Etsy | Surveys |
| --- | --- | --- |
| A wide variety of categories to sell | One of a kind items | A few minutes for each survey |
| Selling RARE and hard to find items | Close supportive community | Easy to answer questions |
| Fun searching at yard sales/flea markets | Getting your own creations into the world | No limit to how many you can do |
I'm ALWAYS on the hunt for a good bargain!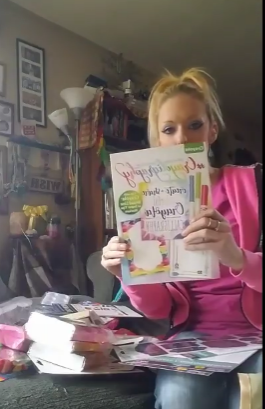 QUOTE
"There are a few categories that remain iconic in the collecting world. Coca-Cola collectibles cross many interests, as do folk art, Asian antiques, and Tiffany designs, to just name a few"."
-Noah Fleisher